Abstract
Two unusual finds are illustrated and discussed in Fife & Kinross-shire:
Camelina sativa
&
Reseda lutea
.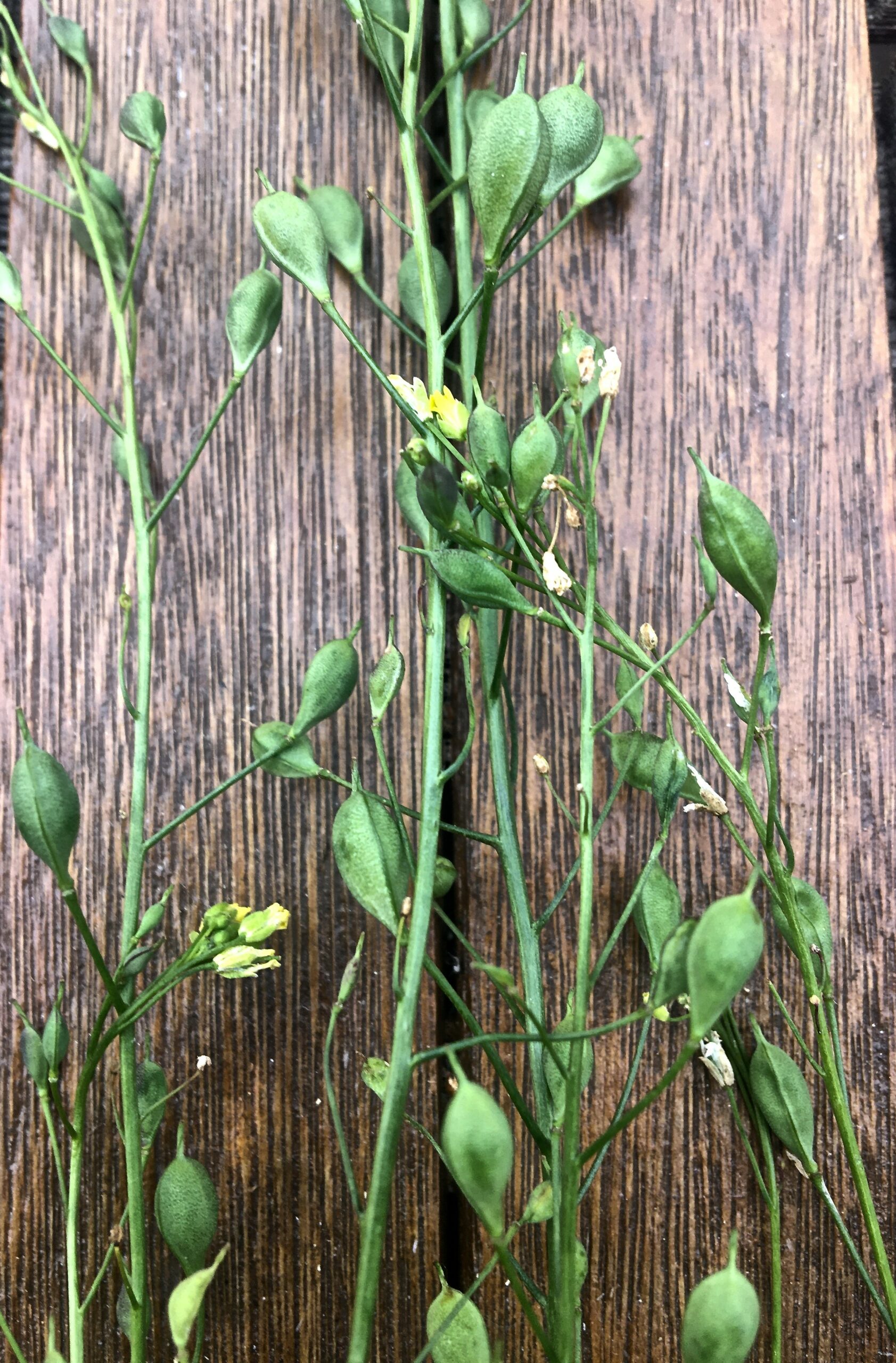 The botanical benefits of carparks are well known as are field margins. Parking by the Pub in Pitlessie, (another benefit!), an unusual Brassica was spotted at the edge of the adjacent field. It turned out to be Camelina sativa, Gold-of-Pleasure or False Flax.
This is an occasional casual of waste ground, chicken runs, roadsides and grain fields. Introduced with grain and game bird-seed. Once said to be frequent in lowland Britain and Ireland but now rare. An archaeophyte (pre 1500 introduction) originally native to Eastern Europe and Western Asia. Widely cultivated in prehistoric times for oil, food and fibre. (BSBI Handbook No.6. Cucifers.)
Only 5 recent (post 2000) records in Scotland according to the BSBI Database. Last recorded by George Ballantyne in Fife & Kinross in 1964 – 57 years ago!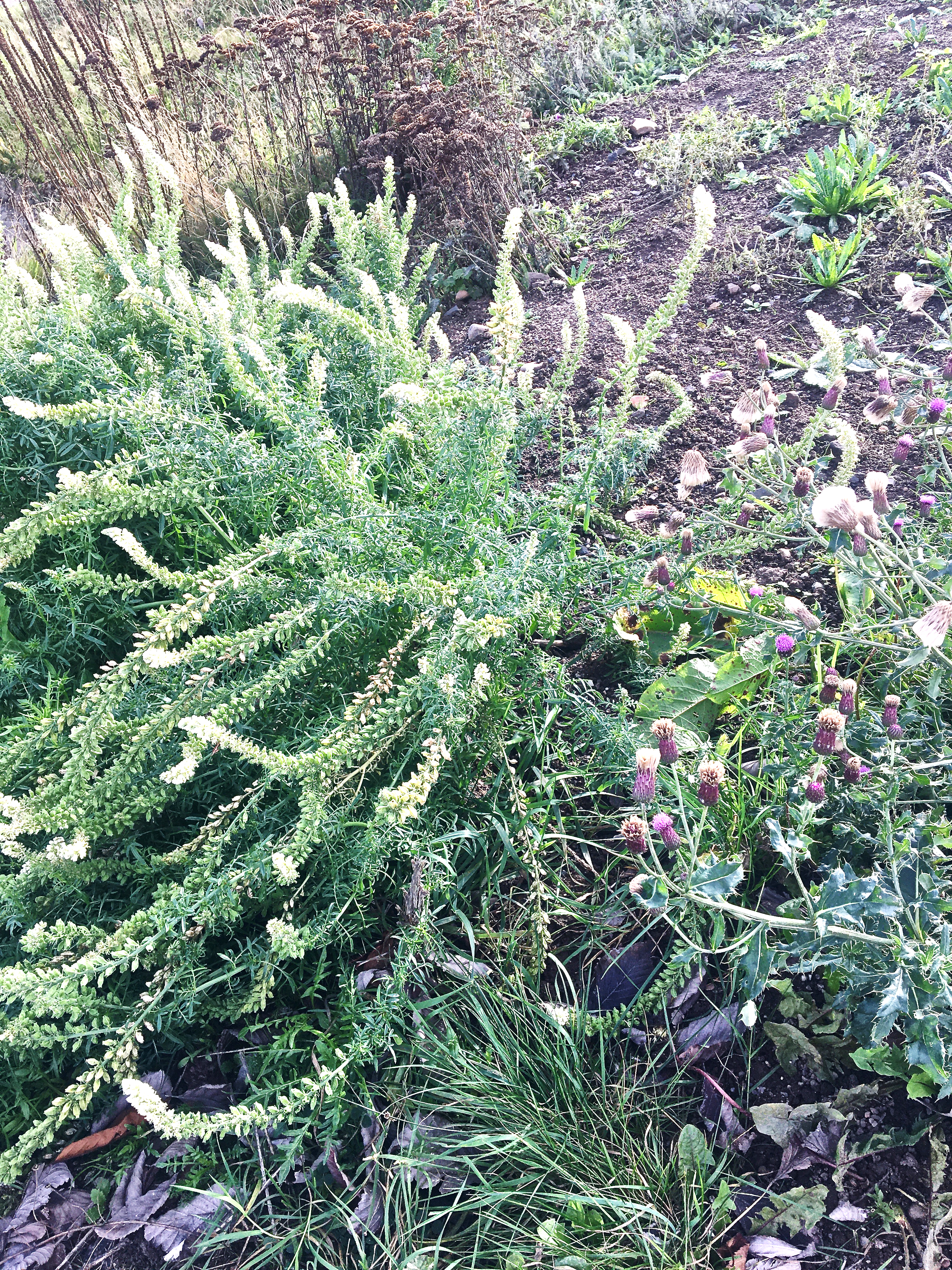 On waste ground by a carpark in St. Andrews, a rare casual, Reseda lutea, White Mignonette. Scented flowers like R. odorata but with pinnate leaves. Occasionally found on tips and waste places near the sea. (Stace)
Only one post 2000 record in Fife according to the BSBI Database.